Have you ever dreamt of teaching yoga? Maybe you just want to take your personal practice to a whole new level or you are curious about the philosophy behind the asanas; in any case, World's Yoga is offering our FALL 200 Hour Teacher Training Program, and you're invited to join us! This 12 week program is designed to give you everything you need to become a successful yoga teacher.
In this training, you will learn:
How to find the proper alignment in any posture and how to teach it to others
The art of crafting an intelligent yoga sequence that is safe, accessible and fun!
How to teach a full yoga class while giving hands on adjustments
The science of Human Anatomy and Physiology and the ways in which it applies to each posture
How to speak with confidence with your authentic voice
The history, philosophy, and Ethics of yoga – including the Yoga Sutras and Bhagavad Gita The Sanskrit names for each pose and how to properly pronounce it
A brief, yet thorough introduction to the Elements & Ayurveda; Mantras, Mudras & Mythology; Energy Body & Chakras; Dharma & Karma… and so much MORE!
How to create your personal brand and market yourself as a YOGA TEACHER
Once you complete Teacher Training, you will be amazed at your new level of confidence, you will advance your practice in ways you may have never thought about before, and you will find yourself speaking with a whole new voice. If you're ready to take your practice to the next level, or if you've ever thought about teaching yoga, this training is for you. Join the Worlds Yoga Teacher Training NOW!!!
Sample Weekly Schedule:
Tuesdays starting SEPTEMBER 13, 2016
7:30pm – 10pm
Yoga Theory & Philosophy Webinar Series
Thursdays starting SEPTEMBER 15, 2016
7:30pm – 10pm
Practice Teaching with Feedback
Saturdays starting SEPTEMBER 17, 2016
11:30am – 7:30pm
Posture Breakdown & Practice Teaching
Adjusting & Assisting Practice
Personal Practice Intensive
Special Presentations
SUNDAYS starting SEPTEMBER 18
SEPTEMBER 25
OCTOBER 2
OCTOBER 9
NOVEMBER 6
12:30-3:30 PM
PERSONAL PRACTICE INTENSIVES
Fees and payments
Investment:
$ 2800 ( EARLY BIRD Registration before SEPTEMBER 13 ) $2900 Regular Registration after SEPTEMBER 13 ) includes a Manual and Unlimited Yoga throughout the duration of the Teacher Training
$500 Deposit required upon submission of Interest/Application from . Payment plans are available.
WY offers one of the most affordable Teacher Training programs in the country. We are committed to truly working individually with you, understanding your unique situation to ensure your presence in this program.
Testimonial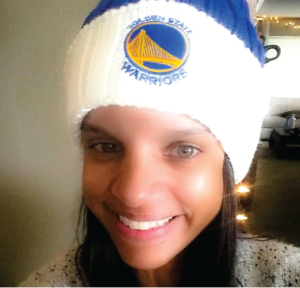 "The Training was absolutely amazing.

Before beginning  I was a little nervous not  knowing what to expect, but as time moved forward I was finding powerful discoveries with my voice and more awareness within myself. I never knew my own voice.

The training at Worlds Yoga was like arriving home for me.  Staying present, letting go and surrendering even though at times it was really uncomfortable for me.

This really gave me a beautiful vision of what I would like to do and integrate into teaching yoga.

There were some difficult moments in the process. All the Worlds Yoga teachers and mentors made a comfortable  space for us to express ourselves when training got challenging.

They were very supportive through this process.

Most of all it was nice to build a great yoga family with wonderful loving people.

My perception about yoga really changed even though it has so many benefits, there is so much more!

It's a healing on so many levels.

I am looking forward to my next step in this wonderful Journey! – – – -Mhairi, Fall 15 WY TT Graduate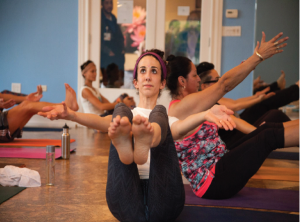 "I never really thought I could be a yoga teacher. I underwent back surgery for scoliosis when I was 12 that left the majority of my spine fused. For several years I viewed this as a huge limitation, and that because there were poses I would never be able to do there was no way I could become a yoga teacher. But even still teaching yoga had always been in the back of mind ever since discovering yoga in 2008. It was not until I started coming to Worlds Yoga and talking with Evelyn and other teachers here that I realized it's not about what you can or can't do, but about your passion and desire to help others discover yoga.

Teacher Training was one of the most rewarding and intense periods of my life! Our group of 10 women grew so strong and close, I could not have asked for a better tribe to go through this journey with. My practice and love for yoga only grew deeper as well as my knowledge for my own true self and my true calling in life, my dharma, during this time. Becky Center, Evelyn and the rest of the instructors at Worlds Yoga truly made this experience exceptional. I could never imagine a more inspirational group of people to help lead our group on this path. From day 1 we were exposed to challenges you can't get with other yoga programs- hands on assisting, feedback, different styles of yoga teaching… all in an extremely loving, supported environment.

I often referred to our 200 hour training as the "nest", and in our mentorship program we were challenged to leave the nest- whether we felt we were ready or not! However it takes an amazing mentor to know when it's time for students to fly, and that's exactly what we did when teaching our first community classes. Leading up to teaching and assisting my first class was definitely nerve wracking, and also emotionally hard hitting. Was this really the right path for myself? What was I doing thinking I could be a yoga teacher?! But after my first class I noticed that my students left lighter, more relaxed, and I realized exactly what I had tried to comprehend prior to embarking on my 200-hour training- that there is no "perfect" or right way when it comes to yoga. Everyone will look different in a pose. But we all have one common goal- for one hour to connect to our true self and deepen our own personal practice in order to leave better than when we walked in.

I am so lucky to have become part of the Worlds Yoga family, and I cannot wait to join you as we embark on our own yoga journeys together. There is so much I have yet to learn in my yoga practice, and I am so excited to share this path with you. Love and Namaste!"
-Lindsay, Fall 14 TT Graduate
Certificate of Completion
At the end of the course, participants who have attended all of the classes, completed the assigned homework and passed the written and practical exams will receive a Certificate of Completion. This course is registered with Yoga Alliance at the 200 hour level; graduates will be qualified to apply with Yoga Alliance to become Registered Yoga Teachers (RYT).
For more information, please email Evelyn Villa, Teacher Training Program Manager at evelyn@worldsyoga.com or call at 510 441 9642.